HOW DOES YOUR CRAFT WALLET WORK?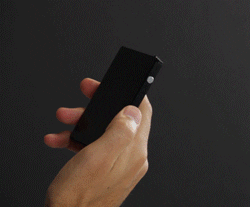 1 - Insert your cards
2 - Press the button *
3 - Push the cards back into the wallet
* The amount of pressure you apply has a direct effect on the speed at which the cards come out. Adapt it to your needs.

Have you inserted the cards and they're not coming out? Do the following:
Check if you're not carrying more than 6 cards (6 is the wallet's limit).


Change the order of your cards inside the wallet. Some cards are thicker than the average card and this has a direct effect in the wallet's performance. The quickest way to solve this is by changing the order of the cards inside the wallet. If your cards have raised numbers/letters also try changing the way they're facing. Experiment until you find a working solution.